The UK is currently going through another incredibly challenging period for the hospitality sector.
Following two years of disruption and lockdowns, the country is now faced with increasing energy rates and inflation rises that are driving up costs in almost every area of business, while a Cost of Living Crisis is discouraging people from eating and drinking out as regularly.
If there was any time that hospitality businesses needed support against rising costs, it's now.
LSG Purchasing has been supporting the hospitality sector throughout the pandemic. Via a strong network of established partners, LSG Purchasing can offer crucial savings to members across all areas of their operation.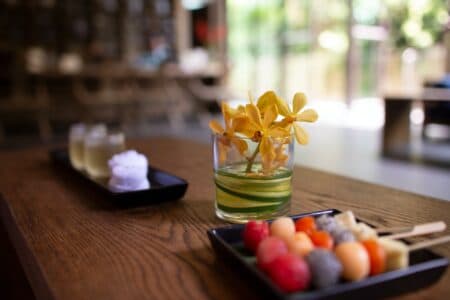 Staff Support
This period of economic uncertainty is equally concerning for the people that keep our establishments running, and everything leaders in the sector can do to keep them motivated and feeling secure is important.
One of LSG's partners is S4Labour. With LSG Purchasing, members have benefited from savings on their labour management systems, payroll provision and roster scheduling.
When it comes to retaining staff members have also made significant savings through the LSG Purchasing relationship with market-leading online training provider, Flow Training.  A platform offering a range of industry-specific courses that staff can take around their busy schedules.
By ensuring hospitality businesses are on top of staff issues and are thinking about their future, they can make sure staff feel recognised and empowered during this tough time, increasing performance and retention.
Upgrading Your Menu
As has been written in LSG Purchasing blogs before, now is a critical time for hospitality businesses to review their menus in the face of rising food and drink costs.
With the recent increases in food costs, a pub, bar or restaurant's menu will not be delivering the same level of gross profit as it was at the time of its launch. However, a comprehensive review can make the menu fire for both customers and the bottom line.
LSG members have benefitted from a variety of savings from suppliers like Bidfood & Brakes. With a vast range of high-quality lines and the advantage of these suppliers offering great customer tools and advice to maximise profitability, it's important that all venues take time to reassess their core food and drink offerings.
Alongside maximising the menu's potential, it's important to consider what lighter food and drink items establishments can offer to increase both margins and dwell time for patrons.
LSG Purchasing members have enjoyed discounts with Mr Scratchings and Nibblers, two hugely popular and recognised snack providers. With added discounts, these items can be incredibly helpful when it comes to unlocking more revenue streams.
Outdoor Space
The recent announcement that the temporary pavement licences can be made permanent presents an unmissable opportunity for hospitality businesses this summer.
However, for many, maximising outdoor space requires some significant investment in furniture and other equipment.
LSG partner – and specialists in outdoor furniture – Woodberry offers a range of deals on quality outdoor products, including delivery and installation.
LSG Purchasing has also partnered with Mr Yum, a supplier of modern, phone-based ordering payment and marketing solutions. Their mobile ordering solution ensures customers get the very best experience from any outdoor hospitality space.
Efficient Cleaning
As all hospitality businesses know, cleaning systems and processes are an unavoidable cost to any successful operation. Establishments need to ensure their cleaning is both cost effective and efficient to ensure the highest possible standards. 
Members have benefitted from their partnership with Initial, saving them money on washroom products and services. LSG Purchasing also has a partnership with Proton which has helped to cut the cost of cleaning chemicals for Members.
Often, due to lack of time or relevant information, hospitality owners end up paying more for these products without realising. Savings on cleaning products can go a long way, and finding the best deals for their members is what motivates LSG Purchasing. 
Insurance
Insurance is something that can be easily overlooked but it's crucial that businesses check they're getting the right protection without being overcharged.
Many hospitality businesses don't know that they are underinsured and that if they made a claim, not all the money would come back to them. LSG Purchasing has partnered with SJL to ensure all their members can get a great deal on their insurance.
Click here to read more about our hospitality business insurance offer with SJL.
By making use of the full available resources provided, significant savings can be achieved across the business.
In such a testing, economic environment it becomes imperative that venue operators review every cost line of their business and enrol the support of expert partners wherever they can.
To gain access to articles like this and more, join LSG today
Sign up now