October has been a month of celebration here at LSG Purchasing.
Back in April, our very own Alison Lee-Savage ran a half marathon on the behalf of The Licensed Trade Charity who offer amazing support to those working in the hospitality sector when facing challenges from housing and money worries to mental health difficulties.
Not only did Alison raise a whopping £795 (matched by LSG Purchasing to £1,590), but she was shortlisted for an award by the charity for raising awareness of their work.
On the 5th, Simon and Alison were delighted to attend the awards ceremony at the swanky Millennium Gloucester Hotel in Kensington. And she only went and won!
A million congratulations to Alison – well deserved.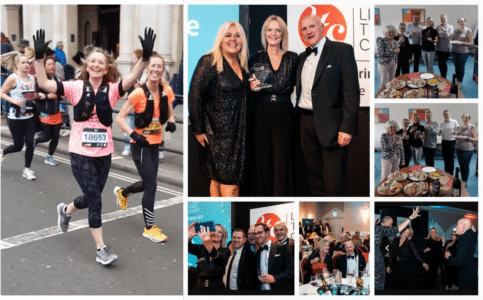 As if that wasn't enough, the 26th of October marked LSG Purchasing's 28th anniversary – no mean feat in a sector that can be quite volatile. Of the milestone, Director Simon Durkin says:
"The hospitality industry has certainly had its ups and downs over the years, but the warmth and resilience of the amazing people who work so hard to make their customers' visits special never ceases to amaze me. Thank you so much to everyone who has supported us over the years, not least our own incredible and committed team!"
And we've no intention of slowing down now. We are passionate about helping our members save money and grow their businesses and have great plans for 2024 to ensure we keep doing just that!
To gain access to articles like this and more, join LSG today
Sign up now